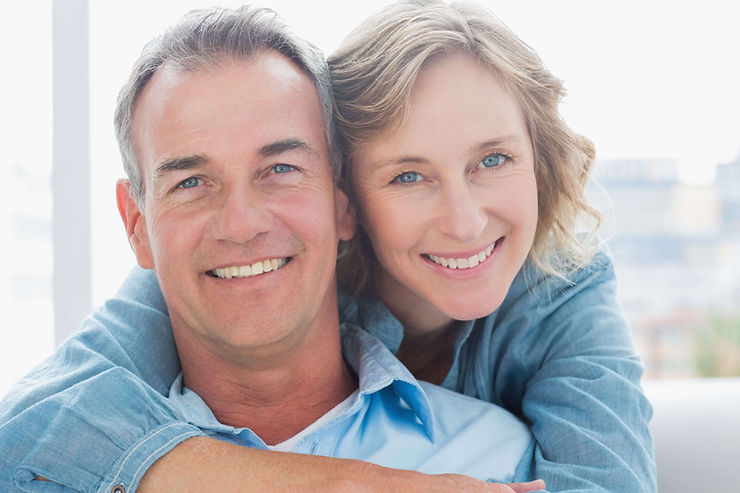 Benefits of Bioidentical Hormone Replacement Therapy
Hormones influence every area of the body. They support proper brain function, digestion, growth, and even sleep patterns. This means that having a normal hormonal balance is important to maintain optimal health. At HEALOR™, we use bioidentical hormone replacement therapy (BHRT) to correct these imbalances and enhance your quality of life. So, what is BHRT, and how does it work?
Bioidentical hormones are chemically identical to your human-produced hormones. Your body reacts to them the same way it would to your natural hormones. If you want to discover the benefits of BHRT and natural hormone replacement, contact double board-certified physician Dr. Raj Singh in Las Vegas, NV. Our state-of-the-art clinic specializes in hormone-related issues.
Table of Contents
What is BHRT?
Everyone experiences signs of aging at some point. This may include fatigue, hair loss, or decreased libido. However, some of these problems are not related to aging at all. Hormonal imbalances also lead to issues that affect your daily activities. The first step is visiting with a trusted physician who can determine the cause of your symptoms. Based on their findings, they may recommend treatment like bioidentical hormone replacement therapy.
So, what is BHRT? Bioidentical hormones are lab-created hormones with the same chemical structure as the hormones in your body, such as estrogen, progesterone, and testosterone. Once administered, the hormones work to address the issues that have negatively impacted your life. When you visit HEALOR™, we can assess your symptoms and see if the benefits of hormone replacement therapy can work for you.
How BHRT is performed
There are several different ways to administer bioidentical hormones in Las Vegas, NV. Dr. Singh can recommend pellets, creams, and patches based on your needs and lifestyle choices. During treatment and follow-up appointments, HEALOR™ monitors patients very closely and may change the dosage to help you get better results. We will also let you know about any side effects that may occur as a result of treatment. Sometimes, side effects improve as your body adjusts to the hormones.
The benefits of bioidentical hormone replacement therapy (BHRT)
Bioidentical hormones help women of all ages who suffer from menopause symptoms, such as hot flashes, mood swings, night sweats, weight gain, and vaginal dryness. However, women may also experience problems before their reproductive years as well. Hormone replacement therapy can treat unpleasant symptoms like painful periods. BHRT treats hormonal imbalances in men that lead to erectile dysfunction and low libido. The benefits of BHRT for men and women alike include:
Balanced moods and emotions
Increased cognitive ability and brain function
Regular sleep patterns
Consistent weight
Increased libido
Decreased hair thinning
Increased sexual function
Regulated body temperature
Schedule natural hormone replacement.
Since hormones play a significant role in so many bodily functions, these benefits of BHRT are just the beginning. The best way to know if natural hormone replacement can help is to schedule an appointment with double board-certified physician Dr. Raj Singh. HEALOR™ uses the most advanced approaches to ensure every individual gets the treatment they need based on their symptoms and personal goals. Book an appointment in Las Vegas, NV to get the process started today.