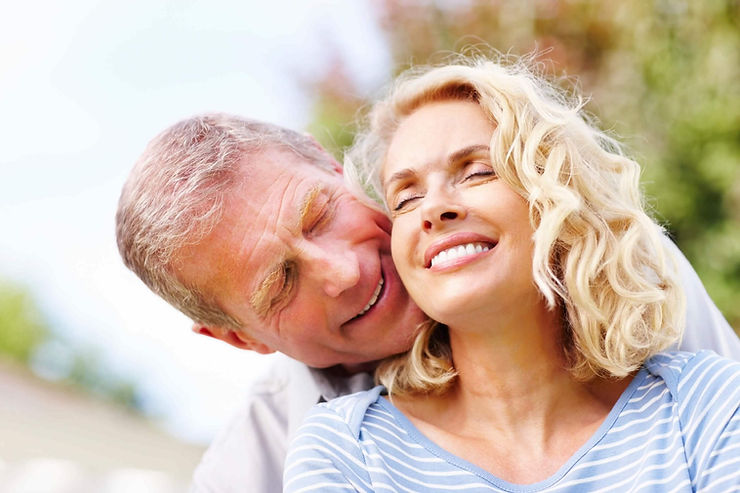 Many factors contribute to an imbalance of hormones in the body, such as aging and genetics. Unfortunately, this can cause a wide range of symptoms like migraines, weight gain, and overall fatigue. You may even feel irritated or have trouble sleeping. This is why HEALOR™ offers Bioidentical Hormone Replacement Therapy (BHRT) for patients in Las Vegas, NV.
Table of Contents
Even with good nutrition and regular exercise, it can be challenging to reap the rewards if your hormones are out of balance. So what are bioidentical hormones, and who is a candidate for BHRT? When you call double board-certified physician Dr. Raj Singh for a consultation, we can explain the benefits of BHRT and natural hormone replacement. This treatment is designed to reverse your negative symptoms and improve your quality of life.
What are bioidentical hormones?
Your body relies on hormones to support all kinds of functions for the brain and body. Even a tiny hormone imbalance can impact your life and change the way you perform daily tasks. So what are bioidentical hormones? These specially-made compounds match the natural hormones your body creates. When bioidentical hormones are introduced to the body, patients begin to function like normal again. It is important, however, to visit a respected medical professional for Bioidentical Hormone Replacement Therapy to ensure it is both safe and effective.
Who is a candidate for Bioidentical Hormone Replacement Therapy (BHRT)?
Stress, environmental factors, and aging all lead to hormonal imbalances. When you meet with the physicians at HEALOR™, you will have the opportunity to discuss your symptoms and learn about the benefits of BHRT. Some patients experience mild headaches, while others have been diagnosed with more serious conditions, like depression.
Dr. Singh or a member of our team will then take your full medical history and a series of tests to correctly assess your hormone levels. If you want to know if you are a candidate for BHRT and natural hormone replacement, simply reach out to our office in Las Vegas, NV, for an evaluation. Bioidentical Hormone Replacement Therapy is most commonly used for the following:
Headaches
Migraines
Weight gain
Lack of energy
Insomnia
Depression
Decreased libido
What does therapy involve?
Once your testing is complete, our office will create a custom BHRT plan to restore your wellness and comfort. Treatment can be administered through a series of special pellets, creams, and patches. Some patients receive a combination of options if we believe that is the appropriate solution. HEALOR™ will monitor your progress closely over time and schedule follow-up appointments as necessary. We may continue to perform routine tests to determine if the treatment is working as it should.
Learn about natural hormone replacement
Bioidentical Hormone Replacement Therapy benefits most people who experience an imbalance of hormones. If you believe your quality of life has been affected, now is the time to take action. Dr. Raj Singh is a double board-certified physician who specializes in this unique treatment option. We have proudly helped countless patients with symptoms, such as lack of energy, migraines, decreased libido, and insomnia. Learn about the benefits of BHRT by calling the professionals at HEALOR™ in Las Vegas, NV. Our goal is to make sure you are living your best life possible.