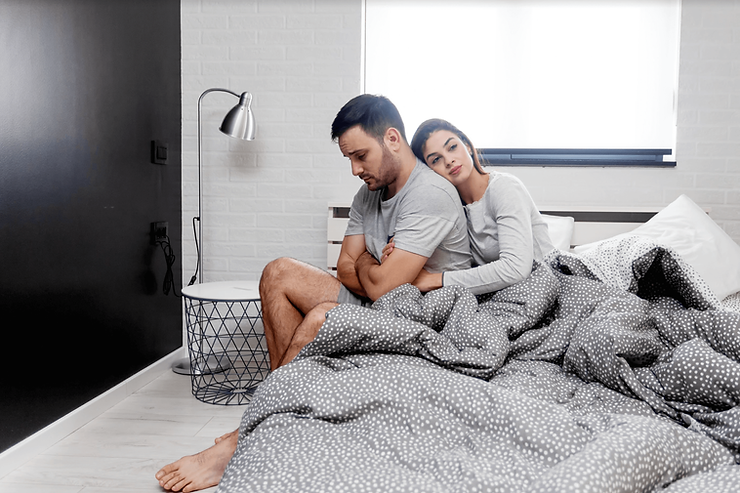 How Can Hormone Imbalance Affect Your Sex Life?
Your body relies on hormones at the proper levels to sleep best, digest well, function properly, and perform sexually. When changes occur with your hormones, some patients in Las Vegas, NV experience symptoms that affect their daily lives. A hormone imbalance can be addressed at HEALOR Primary Care with bioidentical hormone replacement therapy. Both men and women can receive sexual dysfunction treatment from Dr. Raj Singh, our double board-certified physician. When you're looking for ways to increase your sex drive, schedule a consultation at our office.
Table of Contents
What happens as we age?
Hormonal imbalance can happen at any age. However, most patients experience them naturally with the aging process. As a woman ages, her estrogen levels fluctuate and eventually drop dramatically, which can cause low libido. Testosterone levels usually decline with age too, which leads to a lack of sexual desire or erectile dysfunction symptoms in men. Dehydroepiandrosterone (DHEA) levels also decline with age, which includes sex hormones. Dr. Singh can perform lab testing to evaluate your hormone levels to determine if hormone replacement therapy is right for you in Las Vegas, NV.
Common symptoms of hormone imbalances
To find out if you're a candidate for bioidentical hormone replacement therapy in Las Vegas, NV, you will need to have blood testing with Dr. Singh.
Some of the most common hormone imbalance symptoms in women include:
Migraines or recurrent headaches
Decreased libido
Weight gain
Heavy cramping or bleeding during menses
Fatigue or lack of energy
Painful sex or vaginal dryness
Mood swings
Depression or anxiety
Classic signs of hormone imbalance in men include:
Hair loss
Lowered muscle mass or loss of strength
Decreased libido
Fatigue
Gynecomastia
Weight gain
Depression
Inability to achieve or maintain an erection
Premature ejaculation
How does bioidentical hormone therapy work?
At your consultation at HEALOR™ Dr. Singh will discuss your symptoms with you and run blood work. From there, he will create a personalized treatment plan that hopes to improve your sex life and relieve your symptoms. There are many ways that we can administer these bioidentical hormones, including creams, patches, or medication. He may choose a combined treatment for some patients with more symptoms. After receiving treatment, he may adjust your dosage over time, depending on your results and how you're responding to your particular treatment. During your follow-up visit in Las Vegas, NV, we will take saliva, urine, and blood tests to monitor current hormone levels and ensure that treatment is working.
Learn ways to relieve sexual dysfunction symptoms in men and women
At HEALOR™ Primary Care in Las Vegas, NV, our goal is to improve or maintain our patients' health and wellness. Dr. Raj Singh works hard to make sure that his patients are all living their best life, and this includes their sexual health. Because hormones affect every part of our body, it's important to ensure that your body has proper levels regularly. To learn more about bioidentical hormone therapy and how it can improve your sex life, call our office today to schedule a consultation.