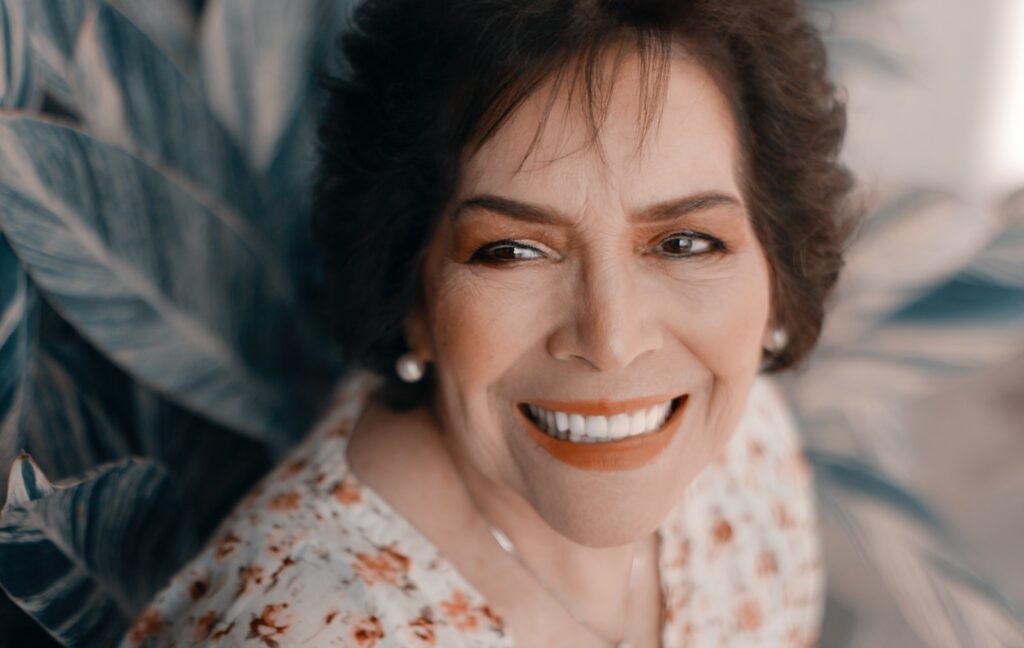 Menopause is a natural transition that usually happens to women in their late 40s or early 50s, signifying that their reproductive years have ended. However, the exact age that menopause begins can vary from person to person.
Significant hormonal changes also occur during the menopausal period, which may cause various symptoms. In this comprehensive guide, we will explore the various symptoms of menopause and discuss both home-based and medical treatment options.
Table of Contents
Understanding Menopause Symptoms with this Guide to Menopause
Hot Flashes
Hot flashes are one of the most common and recognizable symptoms of menopause — these sudden, intense waves of heat can cause flushing, sweating, and discomfort. Hot flashes can occur at any time of day or night, often disrupting sleep and daily activities.
Irregular Menstrual Cycles
As menopause approaches, the reliability of your menstrual cycle starts to waver. The regularity and predictability, once characterized by your monthly periods, give way to irregularity. Periods may become lighter or heavier, shorter or longer, and the intervals between them may vary. This unpredictable pattern of menstrual cycles is a hallmark of the menopausal transition.
Vaginal Dryness
During menopause, declining levels of estrogen can wreak havoc on the health and comfort of the vaginal tissues. Estrogen is vital for maintaining the suppleness and thickness of the vaginal walls, but as levels drop, these tissues become thinner and less elastic and this can lead to vaginal dryness, a condition characterized by discomfort, itching, and a sensation of tightness.
Mood Swings and Emotional Changes
Hormonal fluctuations during menopause can send your emotions on a rollercoaster ride and irritability, mood swings, and emotional volatility become commonplace. You may alternate between feeling content and suddenly irate or experiencing bouts of sadness that seemingly come out of nowhere. Some women may experience symptoms of anxiety and depression during menopause.
Weight Gain
Many women notice changes in their body composition during menopause, and weight increase often tops the list of concerns. As we age, hormonal fluctuations and a natural slowdown in metabolism can contribute to unwanted pounds. What's more, this weight gain tends to accumulate around the abdomen, leading to changes in body shape.
Sleep Disturbances
A restful night's sleep can become a precious commodity during menopause, thanks to a perfect storm of hot flashes, night sweats, and emotional turmoil. These disruptive symptoms can lead to insomnia and other sleep disturbances.
Home-Based Treatment Options
Lifestyle Changes
Embarking on a journey to managing menopausal symptoms often begins with embracing lifestyle changes. Shifts in daily habits can significantly alleviate the impact of menopause. Some fundamental lifestyle changes include:
Dietary Supplements
For some women, dietary supplements offer relief from menopausal symptoms.
Herbal Remedies
Certain herbal remedies have been used for centuries to address menopause symptoms. However, it's crucial to consult a healthcare professional before trying herbal remedies as they can interact with medications or have side effects.
Medical Treatment Options
Hormone Therapy
Hormone therapy is a medical treatment that effectively addresses menopausal symptoms by restoring hormonal balance, which typically involves taking hormones like estrogen or a combination of estrogen and progestin to compensate for the declining hormone levels in your body. There are two primary types of hormone therapy:
Non-Hormonal Therapy
Some women may prefer non-hormonal options to manage their menopausal symptoms.
Vaginal Estrogen Therapy
Vaginal estrogen therapy may be recommended for women experiencing vaginal dryness and pain during sexual activity. By administering estrogen as a cream, ring, or tablet precisely to the vaginal tissues, you can relieve discomfort without causing widespread systemic effects.
Making Informed Decisions
When considering treatment options for menopause symptoms, consulting with a healthcare provider who can guide you through the decision-making process is essential. The professional will assess your needs, discuss each treatment option's benefits and potential risks, and help you tailor a plan that aligns with your unique circumstances and preferences. By working together with your healthcare provider, you can make informed decisions that empower you to navigate the menopausal journey with confidence and comfort.
Final Thoughts
Menopause is a natural transition that every woman experiences in her lifetime, and while this phenomenon can bring about a range of symptoms that may impact daily life, various treatment options are available to help manage these symptoms.
From lifestyle changes and dietary supplements to medical intervention like hormone therapy, each approach has its benefits and considerations. Working closely with a healthcare professional to determine the most suitable treatment plan that addresses your unique needs and preferences is essential.
With the right guidance and support, you can navigate menopause with greater ease and comfort. Learn more about treating menopause symptoms by contacting HEALOR™ today.