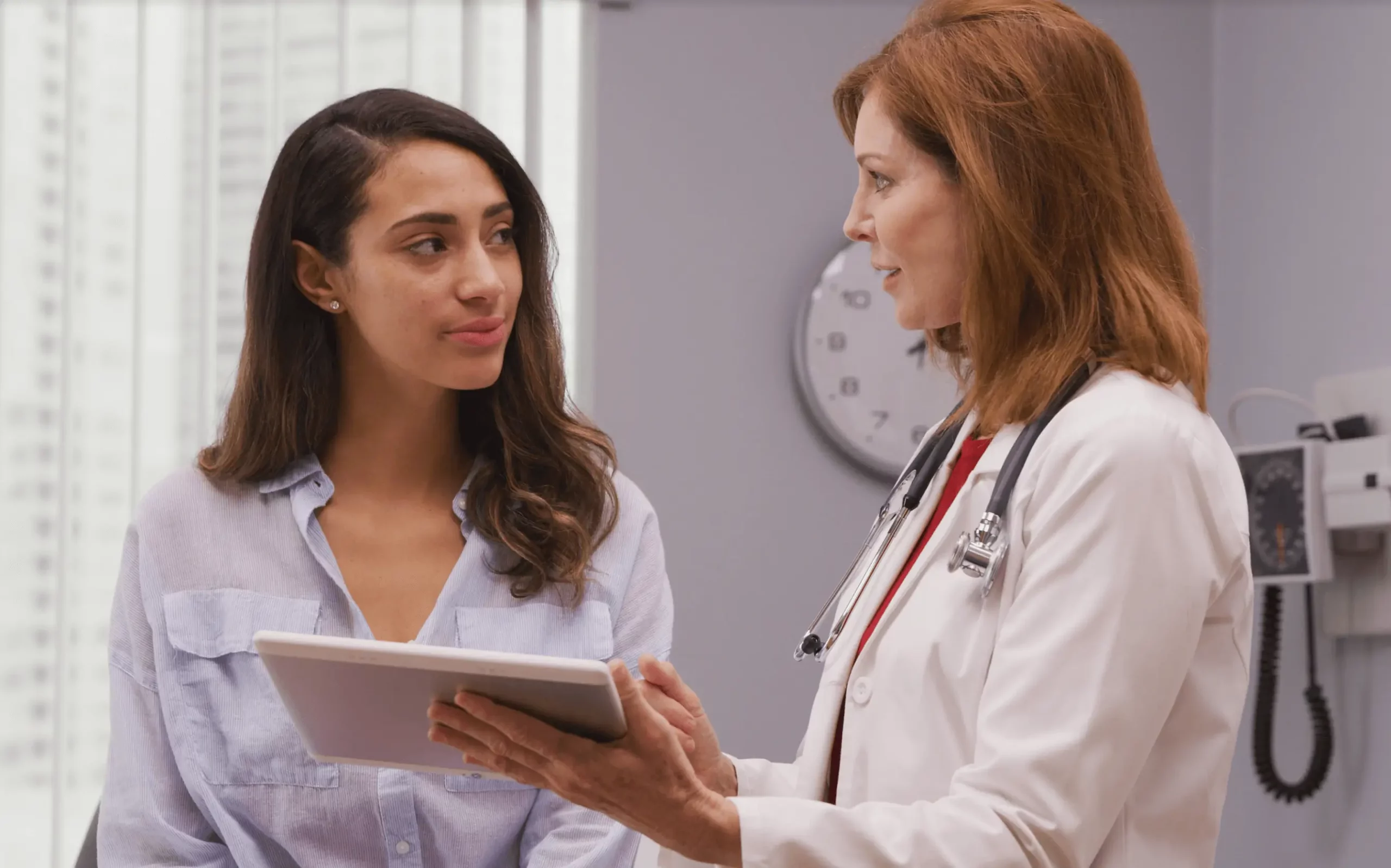 At HEALOR™, Dr. Raj Singh helps his patients in the LGBTQ community to treat chronic or acute medical conditions that affect their daily lives. Many people believe they don't need regular physical exams, especially when they feel they are in good health. However, many people live with chronic diseases and don't even know it. Preventive care helps our team to address a health problem before it worsens and affects other systems of your body. We work diligently to help our patients throughout Las Vegas, NV to keep their health intact.
Table of Contents
What is a health screening?
A health screening is a series of tests that look for diseases before a patient has symptoms. Screening tests help Dr. Singh to find diseases early when they're much easier to treat. You can get these screenings at HEALOR™ . Some conditions that we screen patients for at our Las Vegas, NV office include:
Diabetes
High blood pressure
High cholesterol
Osteoporosis
Prostate cancer in men
Breast or cervical cancer in women
STDs
Which tests you need will depend on your age, your gender, your family history, and if you have risk factors for certain diseases. LGBTQ health care is an important issue to Dr. Singh as he has helped countless patients in the community to resolve health problems they're experiencing.
What do we do at a wellness check-up?
During an annual examination at HEALOR™ in Las Vegas, NV, we evaluate a patient's health to detect health problems early on. During your wellness check-up, we:
Update your medical records: At the beginning of your visit, we will want to know if any of your medication has changed, if your social habits have changed (alcohol, smoking, or sexual activity), if you're experiencing mental health struggles, and if you have developed any new allergies.
Assess your overall health: We evaluate your blood pressure and heart rate. We also may request blood tests, including those for cholesterol and blood glucose. We will look for any signs of pre-diabetes, diabetes, or high cholesterol. For older patients (women over 65 and men over 70), we may want to order a DEXA scan that checks for osteoporosis. These tests help us to identify underlying conditions that affect your overall health.
Update vaccinations: Vaccines aren't just for children. Adults need to make sure that their vaccines are up to date. Dr. Singh can review your vaccination history and risk factors during your exam to recommend immunizations, including HPV, Tdap (tetanus, diphtheria, and acellular), flu, shingles, Hepatitis B, or pneumonia.
Screen for cancer: Routine cancer screenings increase your chance of detecting cancer in the early stages when we can treat it best. Dr. Singh will consider your age and risk factors to recommend cancer screenings, including breast, colon, cervical, lung, prostate, or skin cancers.
LGBTQ health risks
The LGBTQ community is more at risk for sexually-transmitted diseases, cancers, cardiovascular disease, suicide, mood disorders, substance abuse, and depression. This is why it's so important for the community to have regular health screenings with Dr. Singh at HEALOR™. He is fully committed to LGBTQ mental health and providing professional help to patients who need it most.
Importance of preventive care
When you visit HEALOR™ for a regular health screening, you are making a decision to be responsible for your health. Rather than just treating something after it has developed or progressed, preventive care focuses on preventing disease or medical conditions from developing at all. Dr. Singh can make preventive care suggestions to patients, depending on their medical and family history, health, gender, and age.
Schedule regular health screenings for optimal health
When you want to make sure that your health is at its best, schedule a regular health screening at HEALOR™. Dr. Raj Singh can evaluate your entire health to ensure that your body is functioning well. To learn more about this important visit to our Las Vegas, NV office, call us today.