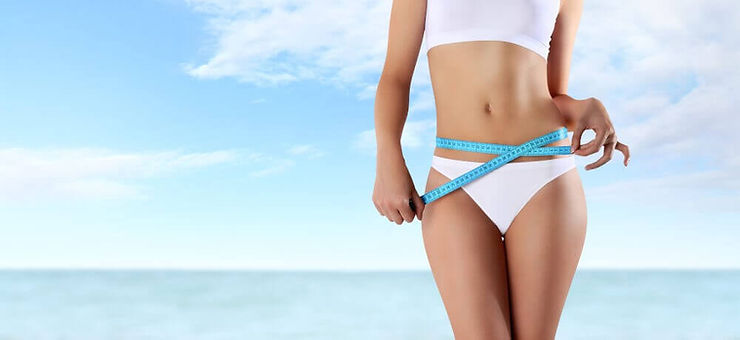 Millions of individuals in the U.S. are considered medically obese. Unfortunately, a high body mass index (BMI) can increase your risk of serious health conditions, such as heart disease or diabetes. When losing the excess weight seems challenging or intimidating, working alongside a skilled doctor may help. Working out of our clinic in Las Vegas, NV, double board-certified physician Dr. Raj Singh offers medically supervised weight loss to help you produce your desired results.
Table of Contents
So what is medical weight loss? The professionals at HEALOR™ use their knowledge and experience, so individuals can lose weight in a healthy manner. We create realistic, attainable goals by evaluating factors such as your body fat percentage and lifestyle choices. Our doctors also help you find the motivation that you need to succeed. To learn how this process works, we encourage you to browse our list of complete services and reach out for a consultation.
What is medical weight loss?
So what is medical weight loss? Doctor-supervised weight loss programs allow patients to identify the root cause of their weight gain. With our advanced testing, nutrition counseling, and proven therapies, individuals can effectively lose stubborn body fat and live healthier lives. HEALOR ™ helps patients develop an intelligent low-calorie diet, reduce their risk of future disease, and increase energy levels simultaneously. Whether you have a high body mass index or want to lose a few pounds, we believe this is a great alternative to risky diet pills or extensive weight loss surgery.
Candidates for medical weight loss
When you arrive for a medical weight loss consultation in Las Vegas, NV, Dr. Singh will review your health history and take your current weight and body composition. Our providers may also examine certain problem areas based on your concerns. Some patients may need to schedule additional tests to rule out any medical conditions that may be causing weight gain, such as a thyroid problem. The information we get from your physical assessment is used to determine the best way to lose weight moving forward.
Following a strict diet or exercise routine is not always the best way to lose weight. If you have been trying with little to no success, you might benefit from our custom programs. While most candidates for medically supervised weight loss have a high body mass index, this is not necessarily a requirement. However, you may not qualify for certain treatments if you are pregnant or breastfeeding, or have a history of health conditions, like heart disease or kidney dysfunction.
How does the medical weight loss program work?
Since no two people are alike, no two treatment plans are alike either. During your visit to HEALOR™ in Las Vegas, NV, we can discuss your ideal weight and lifestyle goals. Having a trained physician monitor your progress increases your chance of weight loss success. Once you take part in medically supervised weight loss, you will be asked to attend weekly follow-up appointments. Our staff will conduct tests and perform any necessary injections to make sure you are on track. These may include treatments like MIC, B12, BCAA, carnitine, triamino, and others.
Human chorionic gonadotropin (hCG), nutritional counseling, and more
Many dieters find themselves going back and forth between fad diets and dangerous weight loss pills. Instead, we know that keeping the weight off requires a consistent, long-term plan. HEALOR™ offers many advanced methods for weight loss, including human chorionic gonadotropin (hCG) and nutritional counseling. These are designed to reduce your appetite and boost metabolism for dramatic results.
When paired with a low-calorie diet, human chorionic gonadotropin treatments reset your metabolism without feelings of weakness or hunger. Nutritional advice is provided so you can learn everything you need to know about balanced diets. Certain medications may also help based on your unique health needs. This combination has proven to have high success rates among our patients. It also ensures you continue to maintain good habits long after you leave our office.
Learn more about medical weight loss
Losing weight may seem like a daunting process. With so many programs making extraordinary claims, it can be difficult to understand what is best for you. By trusting the education and knowledge of a board-certified doctor, you can rest assured that you are getting the best care possible. Medically supervised weight loss at HEALOR™ can help you achieve the healthy outcome you are looking for.
Learn more from double board-certified physician Dr. Raj Singh by scheduling a consultation at our Las Vegas, NV, office. We work closely with patients to design tailored treatment plans for weight loss.