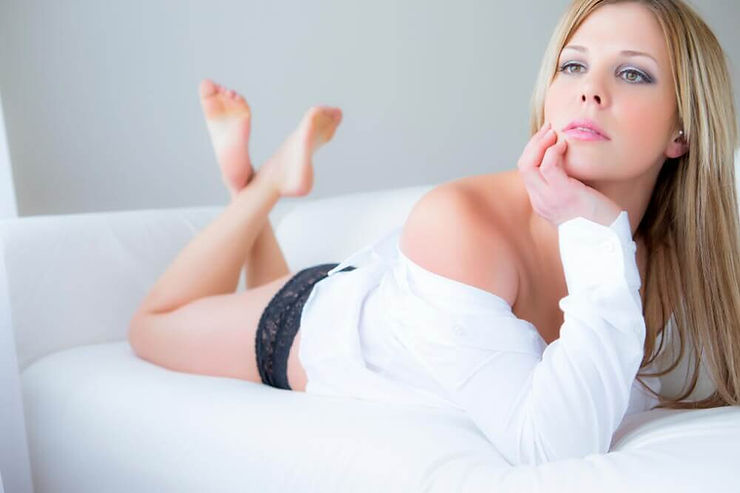 If you're like most people, sex and intimacy play a major role in your relationship and overall psychological well-being. So, when something doesn't feel quite right in that area, it can have a profound effect on countless aspects of your life. For men, sexual issues – such as erectile dysfunction – are fairly openly discussed and treated. Unfortunately, female sexual dysfunction is often hidden or misunderstood and, ultimately, left undiagnosed or untreated.
Table of Contents
The compassionate team at HEALOR™, including double board-certified physician Dr. Raj Singh, fully understands the sensitive nature of female sexual health issues and is dedicated to providing discreet, personalized, and effective diagnosis and care to help Las Vegas, NV patients, including those in the LGBTQ+ community, regain control of their sexual health and enjoy intimacy once again. Use this helpful information to learn more about female sexual dysfunction, including what signs and symptoms may indicate it's time to consider treatment.
What is sexual dysfunction in females?
Sexual dysfunction in women can be complicated and multifactorial, making it even more important to seek the advice and care of a qualified physician. For some women, sexual dysfunction comes in the form of a psychological lack of sexual desire, while other women suffer from physical symptoms that make intercourse difficult, uncomfortable, or even painful. Some of the most common female sexual dysfunction conditions include:
Low libido
Anorgasmia (lack of orgasms)
Vaginismus
Whether your sexual problems are physical, mental, or both, its effects can certainly be devastating for your relationship and self-esteem.
What are the signs of sexual dysfunction in women?
Understanding sexual dysfunction in women can often be much more complicated than diagnosing male sexual dysfunction. While diagnosis and direction from a qualified physician is undoubtedly the most effective way to begin understanding and treating your condition, it is also essential to know what signs may indicate there is a treatable problem in the first place. Common female sexual dysfunction symptoms include:
Lack of sexual desire or low sex drive
Lack of sexual satisfaction
Difficulty reaching orgasm
Disruption of the sexual response cycle
Pain with intercourse (dyspareunia)
Vaginal dryness or lack of vaginal lubrication
Excessive vaginal tightness
Anxiety or fear of sex
Vaginal muscle spasm
If you are experiencing any signs of sexual dysfunction, it may be time to visit a doctor to learn more about your condition and treatment options.
What causes sexual dysfunction in women?
There are several female sexual dysfunction causes, some of the most prevalent of which include:
Aging
Menopause
Pregnancy
Hormonal imbalance
Certain medications
Underlying medical conditions
Psychological stress or trauma
Physical abnormality
How to treat female sexual dysfunction
While female sexual problems can certainly be frustrating, embarrassing, and discouraging, many can be treated effectively with dramatic and long-lasting results. The specific treatment will depend on the diagnosis, the underlying cause, the nature of the patient's symptoms, the severity of the complaints, and other factors. Dr. Singh takes great pride in keeping up with the most innovative and cutting-edge female sexual dysfunction treatments in Las Vegas and often utilizes Platelet Rich Therapy (PRP therapy), advanced medications, bioidentical hormone replacement therapy, and other options to help women achieve their ultimate goals.
During your initial consultation at HEALOR™, Dr. Singh will thoroughly discuss your symptoms and health history, explain all of your options in detail, and answer your questions fully to recommend a female sexual dysfunction treatment option that best meets your needs.
Regain control of your life and enjoy intimacy again with women's sexual dysfunction treatment in Las Vegas, NV
If you are experiencing uncomfortable, disruptive, or frustrating sexual symptoms that are negatively impacting your relationship and life, female sexual dysfunction treatment in Las Vegas can help. Call the friendly team at HEALOR™ to schedule your one-on-one consultation with renowned double board-certified physician Dr. Raj Singh, and discover how enjoyable, pleasurable sex can be possible for you!