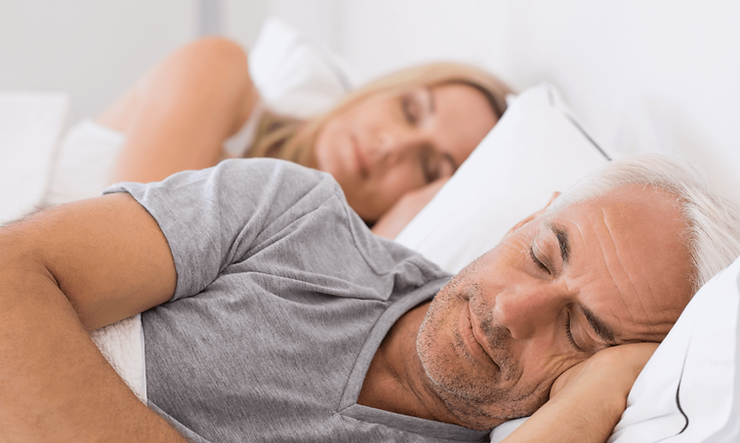 Erectile dysfunction affects roughly 30 million men in the United States alone. Because ED is often a symptom of an underlying health issue, medical intervention is important. You can read about some of the most common erectile dysfunction causes below.
At HEALOR™ in Las Vegas, NV, you can meet with Dr. Raj Singh, a double board-certified physician who specializes in modern erectile dysfunction treatment options. Whether you struggle with occasional bouts of impotence, or more frequent ED, Dr. Singh can help. Dr. Singh is also a trusted physician for the LGBTQ community. Click here to request an ED evaluation online or call to speak with a team member today.
Table of Contents
Common Causes of Erectile Dysfunction
Medical conditions
Some of the most common erectile dysfunction causes include underlying medical conditions, both diagnosed and undiagnosed issues. Medical conditions that often lead to ED include:
High blood sugar (diabetes)
High cholesterol
Heart disease
Hypertension
Obesity
If you have a known chronic health condition, the medication you take to treat it — including medications for treating high blood pressure — might be the source of your sexual dysfunction. If this is the case, Dr. Singh at HEALOR™ may need to make some changes to your prescriptions.
Older age
As you get older, your chances of developing sexual dysfunction increases. While men of any age can have erectile dysfunction – including men in their 20s – your risk is greater if you're over 50.
Low activity level
Following a sedentary lifestyle is known to lead to problems with ED for many men in Las Vegas, NV. Exercise is essential for maintaining your weight, lowering your cholesterol, and improving your mood, among other factors. These are all beneficial outcomes of exercise for improving your sexual function.
High body fat level
Having a higher level of body fat can have a negative impact on your sexual function. For men, if your body fat percentage is greater than 25%, you may be considered obese. Dr. Singh reports that an acceptable body fat percentage to help lower your risk of ED is 18 – 24%. Your body fat percentage may be even lower if you exercise regularly or are an athlete.
Substance abuse or smoking
If you have difficulty maintaining an erection, substance abuse, including alcoholism, may be to blame. Smoking also often leads to sexual dysfunction in men. Substance abuse and smoking can lead to a higher level of free radicals in your body. This leads to cellular and nerve damage, which can decrease blood flow to your penis and minimize sensation. Substance abuse and smoking even cause mood problems, hormonal imbalances, and other issues that tend to cause ED.
Emotional issues
Healthy sexual function requires your body and mind to work in sync. Depression, anxiety, and stress, among other emotional issues, might be disrupting your mind-body balance. Work stress, relationship strains, and even poor sexual confidence can each be the underlying cause of your erectile dysfunction.
Trauma or injury
Trauma or injury to your pelvic region, including sexual trauma, can negatively impact penile function. Being kicked or hit in the groin, undergoing a surgical procedure in your pelvic area, or even injuring your penis during sexual intercourse can all cause ongoing ED problems.
Schedule your erectile dysfunction evaluation with double board-certified physician Dr. Raj Singh at HEALOR™ in Las Vegas, NV today. Book through the website or over the phone so you can get started on ED treatment as soon as possible.