Thu-Hong Tran, PA-C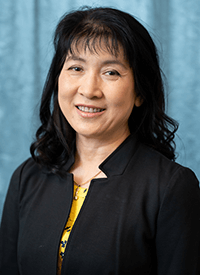 Thu-Hong Tran is a physician assistant with professional experience in primary care, pain management, and weight management. As a refugee from a war-torn country, she has worked hard to achieve her American dream and give back to the community through volunteer work with underserved populations in the United States and abroad. It is her goal to advocate for all of her patients and provide compassionate care. She uses an empathetic approach when working with people of all ages and backgrounds, and she values building lasting relationships with both her patients and teammates. In her leisure time, she enjoys practicing yoga, trying out new recipes, and traveling the world.
Anthony Brando Opimo, AGCNP-BC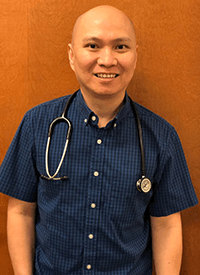 Anthony Brando Opimo was born and raised in Samar, Philippines. Before coming to the United States, he earned his bachelor's degrees in nursing and zoology, attended medical school at Far Eastern University, and completed residency training in pediatrics at Philippine General Hospital. He also practiced as a pediatrician in the Philippines for several years. Since coming to the United States in 2006, he has been a hematology-oncology registered nurse, working with children and adults alike. He is an acute care nurse practitioner who specializes in adult treatment and gerontology. In Anthony's spare time, he likes to travel with friends and explore other cultures. He is a member of a number of professional organizations, including the American Nurses Association, the American Medical Society, the Oncology Nurses Society, the Nevada Advanced Practice Nurses Association, and the Association of Pediatric Hematology/Oncology Nurses.
Mariela Castro, Office Manager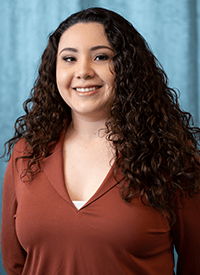 Mariela Castro serves as the office manager at HEALOR Primary Care in Las Vegas, NV. In this role, she is responsible for ensuring that the internal operations of our practice run smoothly, working with patients regarding their scheduling and billing, and lending her hand wherever it's needed. Mariela is a hard and dedicated worker who has been with us since the beginning. She's well-known among our clients for her warm personality and helpful nature. When at the office, she can often be found training new employees, advocating for our patients, and assisting the team in many different ways. In her spare time, Mariela likes to spend time with her family and her boyfriend, try new restaurants and cuisines around the city, and binge-watch her favorite shows.
Related Posts