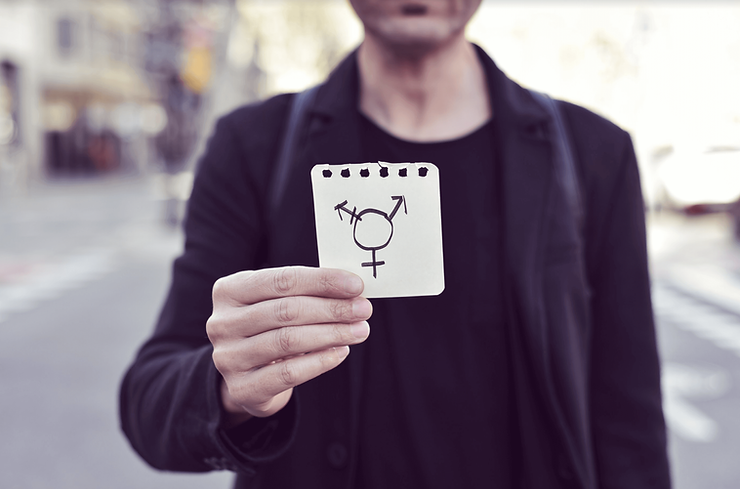 Can Transgender Hormone Transition Therapy Be Reversed?
At HEALOR™, we know how meaningful and exciting it is to move forward with gender transitioning and become the person you were always meant to be. Transgender hormone therapy is an integral part of gender dysphoria treatment, whether it takes place in the pre-surgical phase of the process or as a standalone approach. Double board-certified physician Dr. Raj Singh MD has advanced expertise in hormone replacement therapy (HRT) and has guided numerous patients in the Las Vegas, NV LGBTQ community throughout their gender reaffirmation journeys.
Before moving forward with this treatment, it is important to understand whether or not transgender hormone transition therapy can be reversed. Taking feminizing or masculinizing hormones will have a physiological and emotional impact, and we want to ensure you are fully aware of how this process will affect your body, health, and quality of life. Dr. Singh and our caring team are here to provide the information you need and will be with you every step of the way.
Table of Contents
What is transgender hormone therapy?
Transgender hormone replacement therapy is the administration of hormones to help patients acquire the physical characteristics of their true gender. Feminizing hormone therapy is administered to individuals who wish to transition from male to female (MTF) and involves taking estrogen, progesterone, and testosterone blockers such as Aldactone, bicalutamide, and cyproterone acetate.
Female-to-male (FTM) transition patients receive testosterone throughout the course of their hormone replacement therapy. Hormones may be taken via oral pills, injections, or absorbed through the skin via a transdermal patch or topical cream. Another novel approach we utilize is insertion of hormone pellets under the skin. Hormone pellets provide several months of treatment without the inconvenience of pills, or pain associated with injection therapy.
Can Transgender Hormone Transition Therapy Be Reversed?
The effects of transgender HRT take place over time. While some are irreversible, many components of transgender hormone therapy for Las Vegas, NV patients can be reversed when the hormones are no longer administered. However, the extent to which a person might experience such effects is largely dependent upon the length of time the hormones have been taken, genetics, and other factors. During your consultation at HEALOR™ , Dr. Singh can talk with you about these effects and answer any questions you have.
Many of the physical characteristics that result from transgender HRT taken to block testosterone production in the body (in trans women) may diminish or be reversed when the hormones are no longer taken. Some of these include:
Skin texture (softer skin)
Increased acne
Distribution of fat
Less muscle mass
What elements of transgender HRT are irreversible?
Understanding the full scope of how transgender hormone therapy will affect your body as it changes is important for all patients who are considering this option. Certain effects of transgender hormone therapy are long-term changes and, generally, are not reversible. These may entail:
Decreased fertility. We recommend that sperm and eggs be banked at a fertility center before starting feminizing or masculinizing hormone therapy
Enlargement of breast tissue (Gynaecomastia)
Growth of sex organ tissues such as clitoris
Voice changes are often irreversible due to changes in vocal cord muscle mass
Transgender hormone therapy in Las Vegas, NV
Transitioning to your true gender is certainly a thrilling, life-changing decision. For more on the effects of transgender hormone therapy, contact HEALOR™ in Las Vegas, NV and schedule your visit today. Double board-certified physician Dr. Raj Singh and our team have advanced expertise in guiding trans men and trans women through the transition process and are excited to help you achieve your treatment goals.