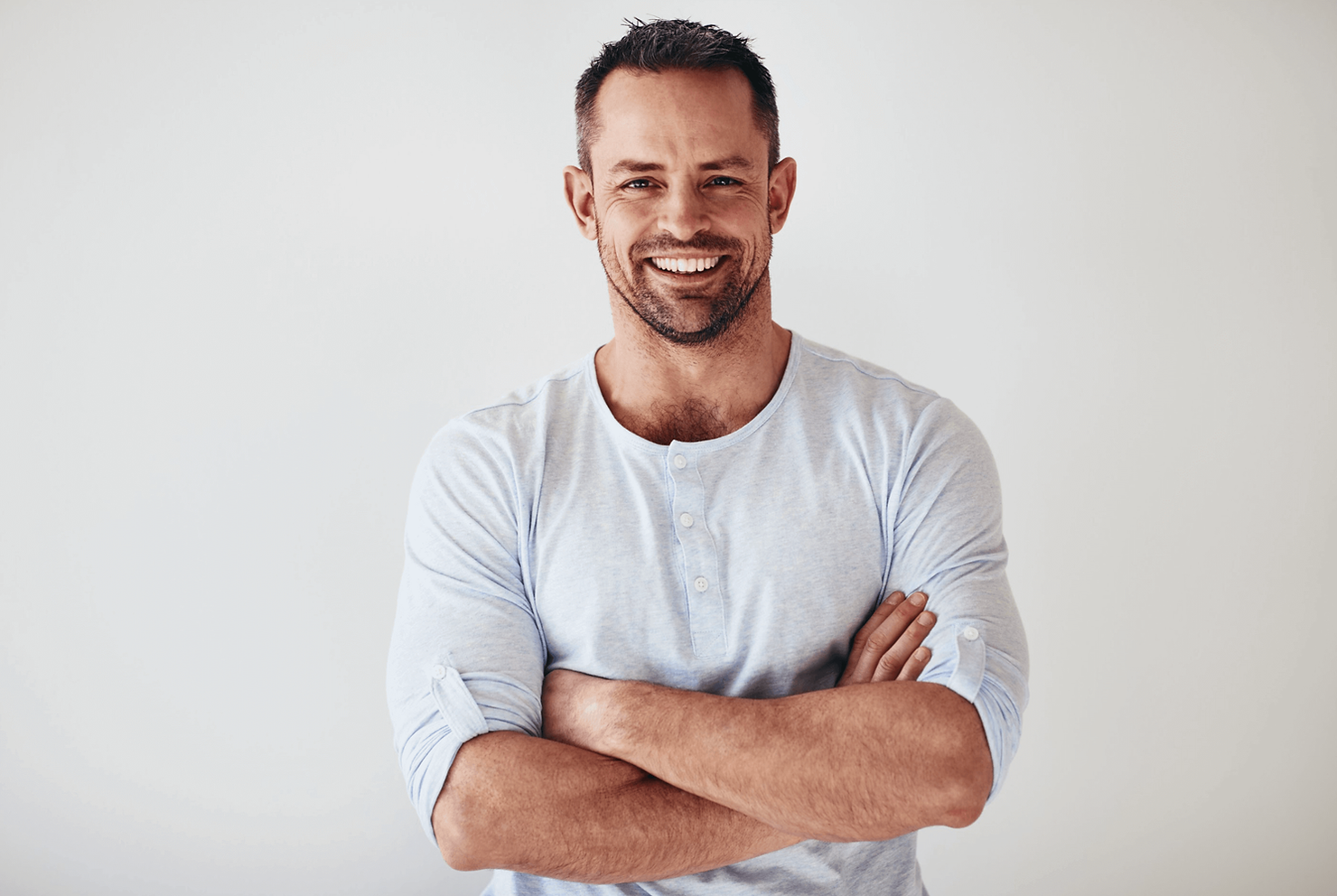 6 FAQ About Erectile Dysfunction.
Sexual dysfunction causes problems with the normal sexual responses, which can interfere with a man feeling satisfied. As we age, our bodies are impacted in ways that can negatively affect our sexual experience. Ultimately, many men throughout Las Vegas, NV experience erectile dysfunction symptoms. At HEALOR™ , double board-certified physician Dr. Raj Singh specializes in sexual dysfunction treatment for both men and women. During a consultation, he can discuss erectile dysfunction symptoms, listen to your concerns, and offer treatments that can help treat your erectile dysfunction quickly.
Table of Contents
What is erectile dysfunction?
Erectile dysfunction (ED) is the inability to maintain an erection. Thankfully, at HEALOR™, it can be treated and managed properly. We work hard to help our patients improve their sexual health and quality of life. When you're worried about ED or other sexual dysfunction issues, schedule an appointment to learn more about treatments available to you.
Erectile dysfunction causes
First, Dr. Singh tries hard to determine the cause behind your erectile dysfunction symptoms. This allows him to treat it the best. Some common causes of erectile dysfunction include:
Alcohol and drug abuse
Cancer or history of cancer
Heart disease
High blood pressure
Hormonal imbalance
Kidney failure
Nerve damage
Neurological disorder
Type II diabetes
Some medications, such as blood pressure medicine or antidepressants, can also affect how you sexually function. This is why it's important to tell Dr. Singh all of the medications you're taking during your initial visit to our Las Vegas, NV office.
Diagnosing erectile dysfunction
Diagnosing erectile dysfunction can occur without any testing and just a physical exam with Dr. Singh. When you have symptoms of erectile dysfunction in Las Vegas, NV, our doctor can pinpoint the cause of your ED so that he can resolve your dysfunction quickly. During your appointment, we will discuss your health and sexual history. From this information, he will recommend diagnostic tests that help him rule out different medical conditions that could be contributing to or causing erectile dysfunction.
6 FAQ About Erectile Dysfunction
At your visit, Dr. Singh can answer any questions you have about erectile dysfunction. Some of the most commonly asked questions include:
What is the difference between erectile dysfunction and impotence? Most of the time, these terms are interchangeable. However, erectile dysfunction is usually used to describe a range of conditions – whether an occasional inability to maintain or sustain an erection or inability to maintain or get an erection. Impotence is the inability to have an erection completely.
When is it important to visit a doctor when I'm experiencing potential symptoms of ED? It's important to visit Dr. Singh whenever you're experiencing changes with your sexual health, so he can determine the cause and treat it accordingly.
Is erectile dysfunction a normal part of aging? No, it is not. While many older men require more stimulation to get an erection, they should still be able to.
Can I prevent erectile dysfunction? You can reduce your chances of getting ED symptoms by reducing your risk factors for heart disease, maintaining a healthy diet, quitting smoking, avoiding alcohol, and keeping your blood pressure and cholesterol at healthy levels.
How do you treat erectile dysfunction? Most erectile dysfunction is treated by determining the physical or psychological problem causing it. Some treatment options we offer at our Las Vegas, NV office include medication that helps improve sexual function; PRP therapy, which stimulates collagen in the penile tissue to improve blood flow; and shockwave therapy, which uses sound waves energy to help enhance flow.
Does insurance cover this treatment? Ultimately, this depends on the treatment prescribed. If we can document a medical condition causing your symptoms, your insurance should cover at least a portion of it.
Learn more about erectile dysfunction treatment near me
At HEALOR™, Dr. Raj Singh specializes in treating erectile dysfunction symptoms in men throughout Las Vegas, NV. After a physical exam and a brief medical history discussion, he works hard to pinpoint the cause of your symptoms. Next, he can determine which treatment will benefit you best. To learn more about erectile dysfunction treatments, call our office to schedule an appointment.