WHAT IS Medical Weight Loss?
At HEALOR Primary Care, we understand that losing weight with traditional dieting and exercise methods may not produce the results that you want or need, even after years of effort. Our highly skilled physicians in Las Vegas, NV can create a personalized program for your specific needs to help you lose weight and keep it off for many years. We evaluate each patient to assess their physical, emotional, and mental influences and use this information to design a plan that works best for their body, mind, and personal goals.
With our guidance, you may achieve the weight loss that you've always desired with a program that includes a low-calorie diet, supplements, or other recommendations. We know that obesity can lead to issues that include cardiovascular disease, diabetes, elevated cholesterol, and high blood pressure, which can have a detrimental effect on an individual's overall health, shorten their lifespan, and cause a host of additional issues. Our practice incorporates the benefits of alternative medicine to enhance traditional treatments. At our comprehensive primary care center, you can get a fresh start on losing weight with our personalized approach to medical weight loss.
Medical Weight Loss Reviews
Being overweight is not just about willpower or eating right. We are all genetically, chemically, and structurally different. Weight loss is difficult for many reasons, and each individual, regardless of their body mass, can benefit from medical assistance to maintain or improve their overall wellness. Before we design your customized treatment plan, one of our primary care doctors will conduct a thorough health evaluation to assess your physical, mental, and emotional influences and determine which services may best suit your wellness needs. Typically, individuals who are overweight can be ideal candidates for medically supervised weight loss. However, you may not qualify for certain prescriptions or hCG if you're pregnant, breastfeeding, or have a history of some medical conditions (including heart disease, thyroid disorder, cancer, or kidney dysfunction).
HOW DOES MEDICAL WEIGHT LOSS WORK?
Medical weight loss programs crafted by our physicians at HEALOR Primary Care are designed to target your individual needs and maximize your success. Since no two people are exactly alike, no two treatment plans are exactly alike either. To receive medical weight loss care, you will need to attend a consultation with one of our primary care doctors so we can perform a thorough assessment of your health, complete a few lab tests, learn about your detailed medical history, and conduct a body composition analysis to determine your BMI (body mass index) and body fat percentage. Once you take part in our medical weight loss treatment program, you will be asked to attend weekly checkups. During these visits, we will conduct body composition tests to ensure you are losing fat and not muscle. Your visits may also include any necessary injections as you need them, such as MIC, B12, carnitine, BCAA, triamino, and others.
MEDICAL WEIGHT LOSS TREATMENTS
HEALOR Primary Care offers a number of advanced methods for weight loss, such as hCG (human chorionic gonadotropin) treatments, nutritional counseling, and certain medications. All of these therapies may be utilized in tandem to help reduce your appetite, improve your diet and lifestyle, and boost metabolism for dramatic weight loss that stays off for the long-term. At your medical weight loss planning consultation, our physicians will conduct a thorough body composition analysis to assess your visceral fat, BMI, and general body shape to figure out the ideal treatment approach.
hCG treatments utilize the hormone produced by the body during pregnancy and pairs a low-calorie diet (typically around 500 calories) to reset the patient's metabolism without any feelings of weakness or hunger. This type of diet is carefully monitored by our team and has demonstrated high success rates.
Nutritional counseling is also provided by our office so our patients can learn everything they need to know about a proper, balanced diet. This is to ensure that they continue to make good habits and lifestyle modifications that see them throughout their journey and the rest of their lives.
Certain medications may also be prescribed to you, depending on your unique health needs and situation. Any prescription drugs you are given will be explained in great detail, and our doctors will let you know when and how to take your meds.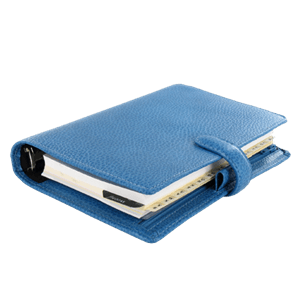 Take Control of Your WEIGHT AND Health
Losing weight under our medical supervision can be the difference between success and disappointment. If you've tried for years to lose weight but have seen few or temporary results, this does not mean your journey is futile. At HEALOR Primary Care in Las Vegas, NV, our team works closely with patients to design personally tailored treatment plans with services that best suit their unique condition. To learn more about medical weight loss, contact our esteemed primary care office and schedule your consultation with one of our physicians.
Related Procedures
Related Posts