WHAT IS FEMALE SEXUAL HEALTH?
While erectile dysfunction in men may be more widely popularized, women also regularly experience sexual wellness issues. Female sexual dysfunction is incredibly common, and nearly every woman will experience problems related to her intimate health at one point or another. Our compassionate and skilled doctors at HEALOR Primary Care take every step necessary to learn about your specific concerns and design a personalized treatment plan to help you achieve relief. We also offer a range of treatments to enhance or restore your sexual health, depending on your unique situation. To schedule your yearly checkup or receive treatment for any problems you may be experiencing, schedule your confidential consultation at our office in Las Vegas, NV. Our team prioritizes your privacy and comfort throughout each and every visit to our practice.
Female Sexual Health Reviews
"Best Doctor Every. He the best take time for you never hurry you."
- L.S. /
Google /
Dec 08, 2020
"Nice people. Understanding and actually listens to what you telling them!!"
- C.C. /
Google /
Jan 26, 2021
"UPDATE I love Dr.Singh, this is the most patient understanding caring doctor that I have ever been to he actually listens to you his bedside manner is impeccable. I can't say how much he takes the time to manage coordinate and make sure that I am taking care of I am forever grateful for this doctor and his staff. This is the best doctor I have ever had. Dr. Singh is very patient and understanding. The office staff is incredible. Thank you so much for caring for me."
- J.B. /
Google /
Feb 10, 2021
Previous
Next
SIGNS THAT SOMETHING IS WRONG
Sexual dysfunction can represent itself in many ways among women, and the specific signs or symptoms you experience may vary, depending on the underlying cause of your condition. Some issues that women with sexual dysfunction may experience include:
Painful sex
Decreased vaginal lubrication
Lower libido
Anorgasmia (lack of orgasms)
WHAT MIGHT BE CAUSING PROBLEMS?
Physical and psychological factors may contribute negatively to female sexual health just as they do with men; however, as long as individuals are proactive with seeking care, these issues may be addressed or reversed altogether. Natural life events and medical problems may also impact an individual's sexual health. These can include menopause, pregnancy, childbirth, diabetes, hormonal issues, urinary tract infections (UTIs), and more. Women who are over the age of 40 are also at an increased risk to have concerns with their intimate wellness. Our skilled physicians at HEALOR Primary Care can provide successful treatment for female sexual dysfunction with services to target the underlying causes of their symptoms. Our doctors take the time to find out about any problems you may be facing and design a personalized treatment program to restore your health.
TREATMENTS FOR FEMALE SEXUAL HEALTH
At your appointment, we may ask you to describe your medical and sexual history and if any of your symptoms have impacted your relationships. Our compassionate and caring approach to intimate issues is the ideal environment for you to be open and honest about any problems you may be having. This information is instrumental in helping us develop a treatment regimen that fits your unique needs. Once we identify the sources of your problems, we can treat you for each specific cause. The treatment options we offer will be based on your concerns and may include certain medications, PRP therapy, and other options.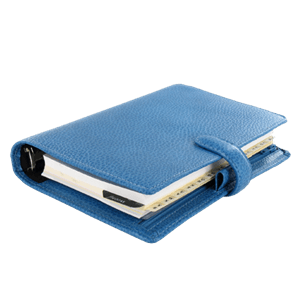 YOUR INTIMATE WELLNESS IS IMPORTANT
Patients of both sexes experience problems with their intimate wellness. Women can become especially vulnerable to a decrease in their sexual health when they reach a certain age and stop menstruating. Thankfully, revolutionary treatments make it possible to restore the health and function of the sexual organs and enhance many individuals' lives. To schedule your one-on-one with one of our highly skilled doctors, contact HEALOR Primary Care in Las Vegas, NV and learn all about your options.
Related Procedures
Related Posts