WHAT IS ERECTILE DYSFUNCTION?
As we age or endure life's changes, our bodies may be impacted in ways we don't always enjoy. One common issue millions of males face each year is erectile dysfunction (ED). This condition, characterized by the inability to maintain an erection firm enough for sexual intercourse, can usually cause men to feel embarrassed or self-conscious and dramatically alter their sexual life and health. Affecting over 30,000,000 people, the majority of men at some point in their life will experience at least a minor instance of this disorder. Thankfully, ED can be treated and managed with care from your primary doctor. At HEALOR Primary Care, our physicians take great care to address the concerns of erectile dysfunction and improve your sexual health. If you're worried about ED or would like to learn more about the innovative treatments we have available, schedule your one-on-one appointment at our Las Vegas, NV practice.
Reviews
"Staff super friendly and dr is great ❤️🙏🏻"
- A.S. /
Facebook /
Sep 22, 2020
"Great as usual ! Awesome staff along with an Excellent doctor & PA, Who could ask for more.Dr. Raj Singh and his Staff are always friendly and professional. Great people!"
- O.W. /
Google /
Sep 05, 2020
"Dr.Raj Hello it's me again, Eleanor I'm sharing my own thoughts about Dr.Raj Dr.Raj he's an awesome doctor and I wouldn't change him with any other doctors here in Las Vegas Nv, so if ever need a good primary care physician ,go with dr.raj he will never let you down and he will never let you fall.so don't take my word come and see for yourself how amazing he is . ."
- E.G. /
Google /
Sep 05, 2020
"Dr. Raj Singh and his Staff are always friendly and professional. Great people!"
- O.W. /
Google /
Sep 03, 2020
"Very happy with the results of the weight loss program. Still worming on losing another 10 pounds. Dr. Trahn, Rafael, Adriana, and office manager are excellent and professional!!! Highly recommended. Blessings!!!"
- F.S. /
Google /
Jul 17, 2020
Previous
Next
Usually, the primary sign of erectile dysfunction is the difficulty of maintaining or even achieving erections. Along with this, some men also experience a decrease in libido. Individuals with certain medical conditions, like diabetes or Peyronie's disease, typically have a higher chance of developing ED. Additionally, being overweight, drinking alcohol excessively, and using drugs recreationally can also heighten your risks. Some medications may also cause ED, as well as any underlying psychological conditions that get in the way of performance.
Erectile dysfunction is a commonly occurring condition that impacts more men than you may even realize, and the problem itself has many potential underlying causes. While a person's age is a large contributor to ED, there are a host of other issues and choices that could encourage the disorder to develop. Physical conditions or lifestyle habits that can negatively affect male sexual health and lead to erectile dysfunction include:
alcoholism
diabetes
drug abuse
heart and vascular disease
hormonal imbalance
kidney failure
liver disease
neurological disorders
There are also a number of psychological factors that could make ED occur, such as:
anxiety
depression
guilt
marital problems
sexual trauma
stress at work
worry about sexual performance
At HEALOR Primary Care, our team uses a range of innovative, nonsurgical treatment techniques to address erectile dysfunction by stimulating improved blood flow to the penis and improving your overall sexual health. Each of the options offered at our Las Vegas, NV are noninvasive or minimally invasive and can be completed in a relatively short office visit. Depending on your unique situation, goals, or preferences, you may receive any of the following treatments or even a combination of some or all of them:
Certain medications can be prescribed to combat the effects of erectile dysfunction. The specific type of drug and dosage you receive will depend on your overall health and condition. Medications are to be taken as directed by our physicians or your pharmacist and can be offered along with a range of other options to ensure that you see your best results.
PRP therapy is utilized during this procedure to stimulate collagen within the penile tissue and improve blood flow. To perform, an amount of blood is taken from the patient's arm and put through a centrifuge device, which separates the platelet-rich plasma and other growth factors from the blood. A special serum is then crafted, placed into a syringe, and injected into the penile tissue.
Shockwave therapy utilizes gentle sound wave energy to address the vascular causes of erectile dysfunction instead of just its symptoms. During penile shockwave therapy, one of our physicians maneuvers a device over the tissue to stimulate the blood vessels and enhance flow to the area. This treatment can be done once or several times over the course of a few months.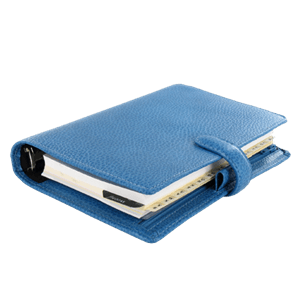 Even though it's incredibly common among men, erectile dysfunction can be disheartening and leave some patients feeling frustrated and not like themselves anymore. Thankfully, our team at HEALOR Primary Care offers a range of innovative solutions to help individuals experience relief from their condition and improved overall sexual health. If you've noticed any of the signs of ED and would like to get your intimate wellness back on track, schedule a consultation with one of our primary care physicians in Las Vegas, NV.
Related Procedures
Related Posts