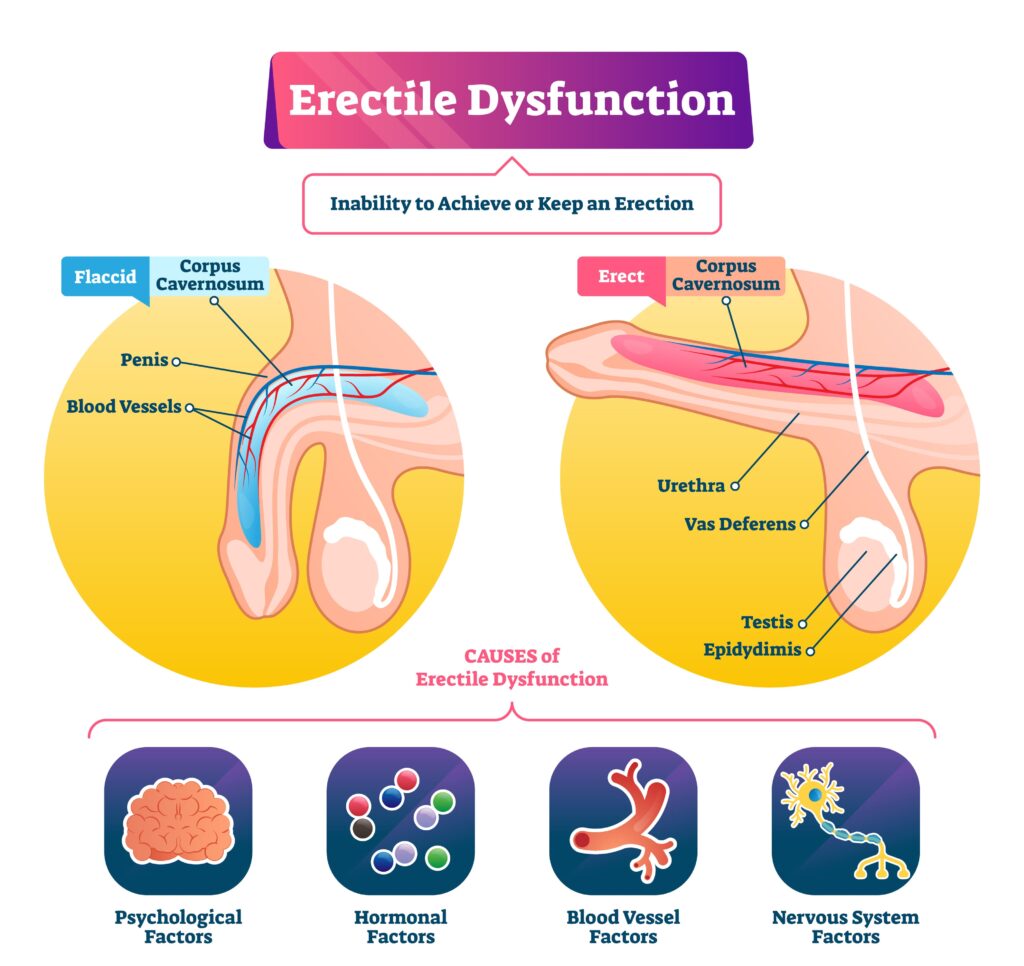 As we age or endure life's changes, our bodies may be impacted in ways we don't always enjoy. One common issue millions of males face each year is erectile dysfunction (ED). This condition, characterized by the inability to maintain an erection firm enough for sexual intercourse, can usually cause men to feel embarrassed or self-conscious and dramatically alter their sexual life and health.
---
The majority of men at some point in their life will experience at least a minor instance of this disorder. Thankfully, ED can be treated and managed with care from your primary doctor.
---
At HEALOR™ , our erectile dysfunction specialists in Las Vegas take great care to address the concerns of erectile dysfunction and improve your sexual health. If you're worried about ED treatment in las vegas or would like to learn more about the innovative treatments we have available, schedule your one-on-one appointment at our Las Vegas, NV practice.